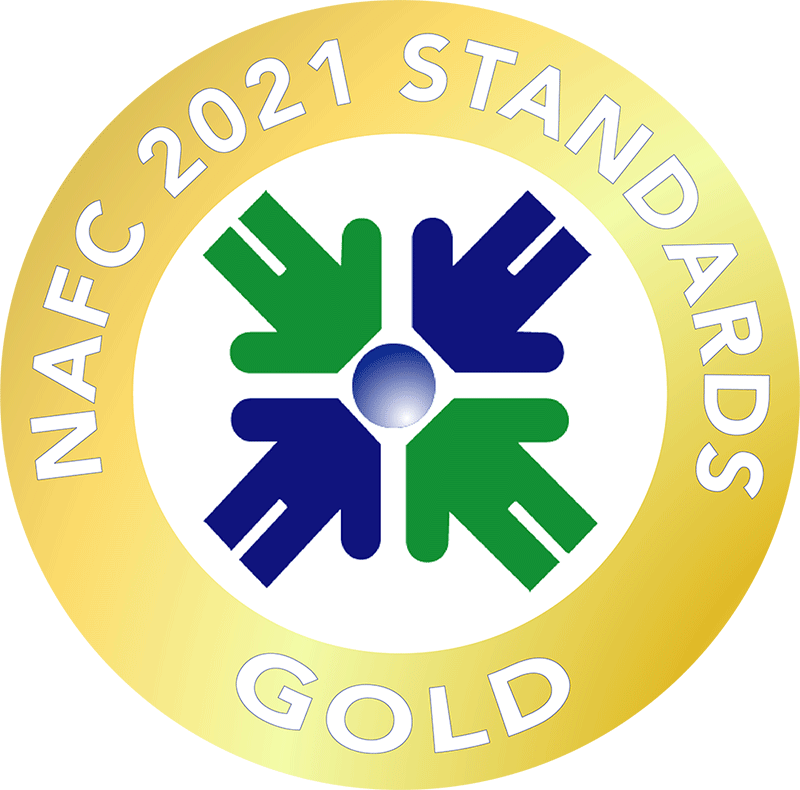 The Virginia B. Andes Volunteer Community Clinic, Inc. has earned a 2021 Gold Rating from the National Association of Free and Charitable Clinics (NAFC) Quality Standards Program.
NAFC Members voluntarily submit information to the NAFC on the various policies and procedures in place to attain their standards rating and attest/pledge that they successfully incorporate these standards within their organization.
NAFC Quality Standards include policies and procedures related to the following areas:
Administrative
Enhanced Access and Continuity of Care
Identifying and Managing Patient Population information
Planning and Managing Care
Providing Self-Care Support and Community Resources
Tracking and Coordinating Care
Measuring and Improving Performance
About the National Association of Free & Charitable Clinics
The National Association of Free & Charitable Clinics (NAFC) is the only nonprofit 501c(3) organization whose mission is solely focused on the issues and needs of the medically underserved throughout the nation and the more than 1,400 Free and Charitable Clinics and Pharmacies that serve them.
The NAFC has earned the Platinum Seal of Transparency from GuideStar.
Founded in 2001 and headquartered near Washington, D.C., the NAFC works to ensure that the medically underserved have access to affordable quality health care and strives to be a national voice promoting quality health care for all.
For more information on the NAFC, please visit www.nafcclinics.org.