The Virginia B. Andes Volunteer Community Clinic is committed to caring for the underserved and uninsured men and women of Charlotte County, Florida.
The most recent statistics show that there may be more than 30,000 uninsured residents in Charlotte County. The impact of being without medical insurance are clear and severe.  When patients cannot afford basic healthcare, they neglect initial symptoms which can lead to more serious, and inevitably more costly, conditions. When an uninsured person is in crisis and cannot pay for their care, the financial burden falls upon the insured population, the hospitals, the doctors, and the government.  And, while the Affordable Care Act (ACA) has created some relief, Charlotte County continues to feel the impact of our uninsured population.
VBA Volunteer Community Clinic is committed to helping people take responsibility for keeping themselves healthy by promoting health and well being, preventing illness, and contributing to the overall welfare of the communities we serve.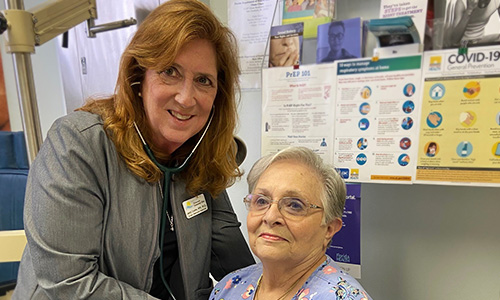 VBA patients come from all walks of life & economic circumstances. The VBA Volunteer Community Clinic is proud to be the health care safety net for Charlotte County.
read more