The Virginia B. Andes Volunteer Community Clinic  practices under the philosophy of a "Culture of Caring." This philosophy recognizes the strengths of those in need and respects their dignity. We seek to heal not only physical illness, but also the injury caused by bias, prejudice, and indifference.
Barbara's Story
As a single, working mother, Barbara Thomas was used to making sacrifices. The owner of a childcare service, Barbara made a career out of putting others before herself. One of these sacrifices included health insurance, a fact that culminated into a harsh reality for this Port Charlotte resident.
Although she experienced severe headaches and fatigue for some time, Barbara went without medical care because of the costs associated with doctor visits and testing. It wasn't until a friend told her about the Virginia B. Andes Volunteer Community Clinic that she sought the help she desperately needed.
After receiving a free examination and blood work at the clinic, Barbara was diagnosed with diabetes and high blood pressure. "The test results knocked my socks off.  It worried me. If I can't pay for a doctor, how will I afford ongoing tests and medication?"
Thankfully, the Virginia B. Andes Volunteer Community Clinic was able to help Barbara. Clinic physicians provided her with medication, test strips and other items she needed to test for and treat diabetes at no cost. She was referred to a diabetic specialist who taught Barbara how to manage her condition free of charge.
"My headaches are gone and I'm a different person," says Barbara. I am back to work, have more energy, and just feel so much better. The people at the Virginia B. Andes Community Clinic saved my life. I don't know what I would have done without them."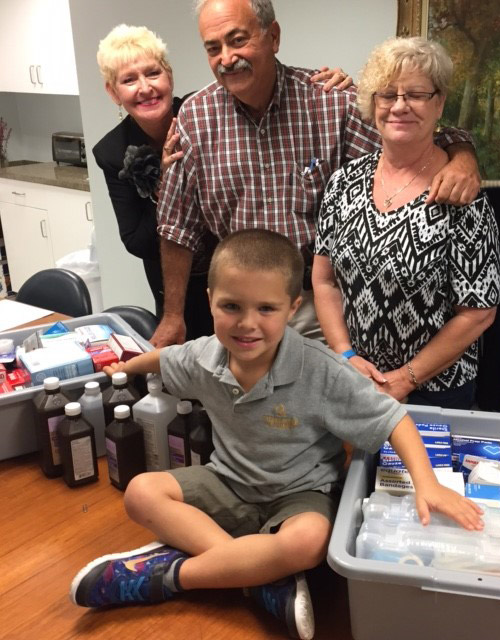 The Youngest Philanthropist
Jackson Winkler is the youngest Philanthropist we know! For his 6th Birthday Party, Jackson asked his guests instead of bringing birthday presents for him, to bring items that could be donated to the Virginia B. Andes Volunteer Community Clinic, "to help people in need of medical care"!!
Jackson is truly interested in helping people with medical needs.  He also included many items he purchased himself.  Pictured here is Jackson Winkler, "The Youngest Philanthropist", with his Aunt "Cheffy", Dr. David Klein  & Suzanne Roberts CEO.
Our hats are off to you, Jackson!  Thank you so very much!!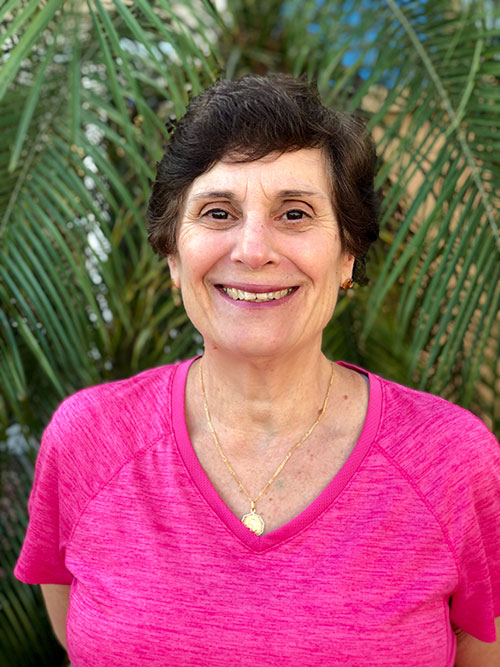 Rita's Story
Rita, who is in her early 60's, is very grateful to the Virginia B. Andes Volunteer Community Clinic. She feels the VBA Clinic "has truly been a blessing."
Her employer does not offer health insurance and she cannot afford to purchase it through the Affordable Care Marketplace. Rita came into the clinic for a routine health screening.
Rita was seen by a provider, labs were completed and a screening mammogram was ordered. The mammogram returned abnormal. She underwent further diagnostic testing to include a breast biopsy, all of which were funded through the VBA Clinic and a grant partnership with Project Detect. The outcome was cancer. She was immediately referred to Moffitt Cancer Center. They performed a lumpectomy and thankfully she was blessed enough to catch it early. Today she is cancer-free!
Because of your support, Rita was able to get the healthcare services she needed.
"I don't know what I would have done without the VBA Clinic. You saved my life! Thank you from the bottom of my heart."
Charlotte County's under-served population has many faces...
Paula and Mike were a hardworking couple. Though they struggled to make ends meet, they were proud that they were always able to pay their own way.  Sadly, neither had health insurance, but they knew that they needed medical attention, but had no idea where to go and no money to pay.
Then, an article in The Charlotte Sun about the Virginia B. Andes Volunteer Community Clinic caught their eye. Paula urged Mike to put aside his pride, and go in for an exam. He did and was diagnosed with Naso-Pharyngeal Carcinoma – cancer of the throat.
After the diagnosis, Mike and Paula embarked upon a course of care with a team of compassionate professionals at their side…free of charge. The VBA Clinic arranged for Mike to receive radiation treatments at Moffit Oncology Center and today Mike is cancer free.
Said the couple, "It could easily have been a very different story. We can't describe how wonderful everyone at the Clinic was during our time of need."