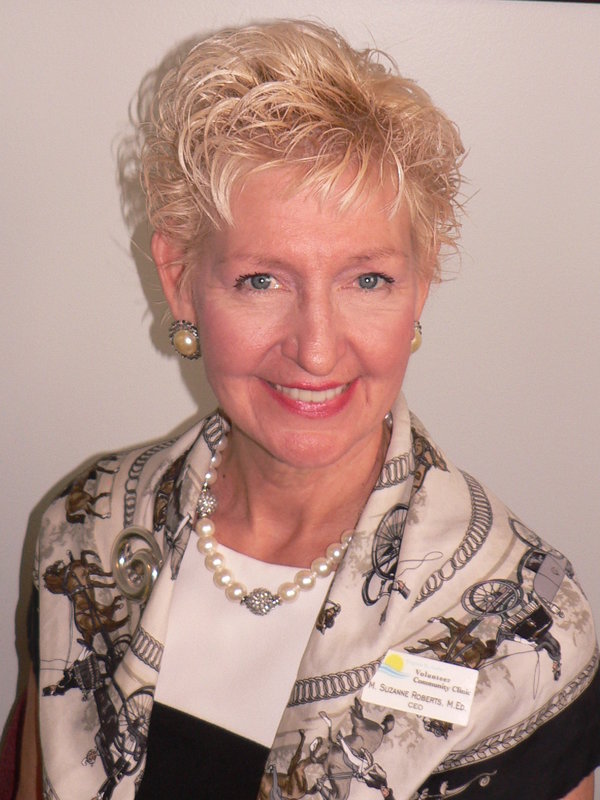 M. Suzanne Roberts, M.Ed.
Chief Executive Officer
Suzanne came to Charlotte County from St. Augustine, FL. Suzanne's professional history includes 30+ years of experience in the field of human services and healthcare, with increasing executive management responsibilities, including national assignments with multiple honors and recognition. Suzanne received a Masters of Education degree in 1991 from the University of North Florida and received a Bachelor of Science degree in Psychology from Palm Beach Atlantic College in 1983. Suzanne is an energetic professional with unlimited desire for growth and personal fulfillment through making a significant difference in organizations, youth and families.
Prior to becoming the CEO of the Virginia B. Andes Volunteer Community Clinic, Suzanne's professional experience included numerous senior appointments with VisionQuest as National Director of Evidence Based Services, State Director of Behavioral Health Services, which included the programmatic administration of Department of Juvenile Justice and Child Welfare Programs and Chief Administrator for a 42-bed Child Welfare Group Home Program. Additional Professional experiences include Regional Program Director for North Florida Mental Health Center, Executive Director for Bridges of America in St. Petersburg, FL, and Assistant Director of Residential DJJ program for Eckerd Youth Alternatives.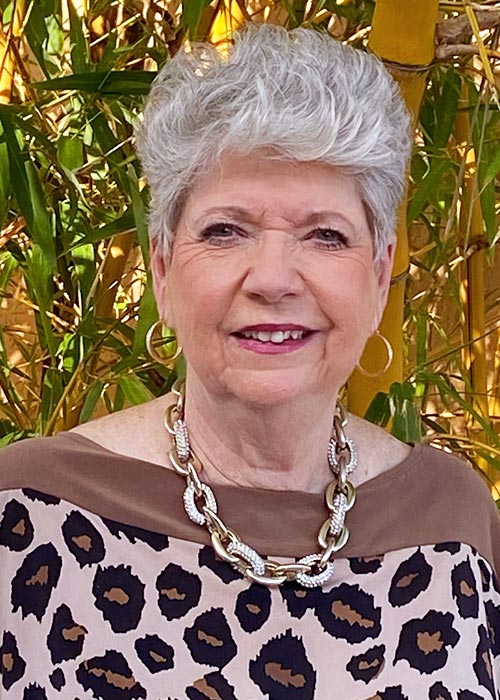 Noreen Chervinski
Director of Operations
Noreen oversees and manages all non-medical administrative and site operations, including recruitment and training of volunteers, internal organization communications, front office operations and the pharmacy patient assistance program. She assists the Executive Director in coordination with community business for functions and donations. As a part of the Virginia B. Andes Volunteer Community Clinic since 2003, she has been the manager of the Patient Advocate Department. Noreen has been a past Board member. Her past experience in leading people, office management, and working in the volunteer environment brings energy and a steady hand to the job of directing the overall operations of the clinic.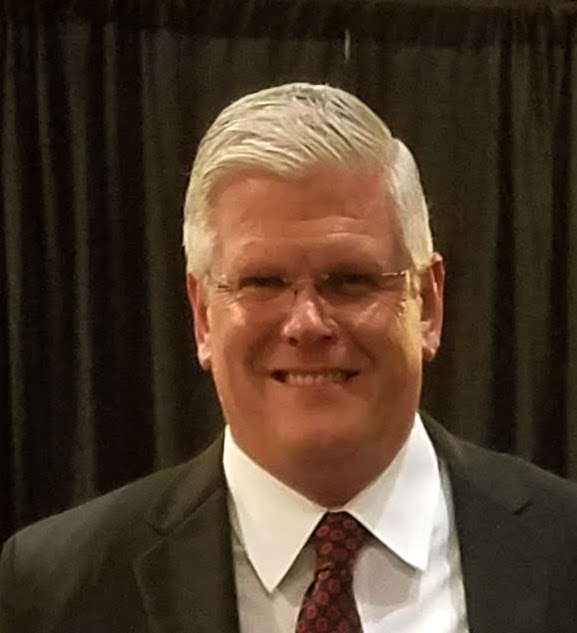 Dr. Paul Chupka
Interim Medical director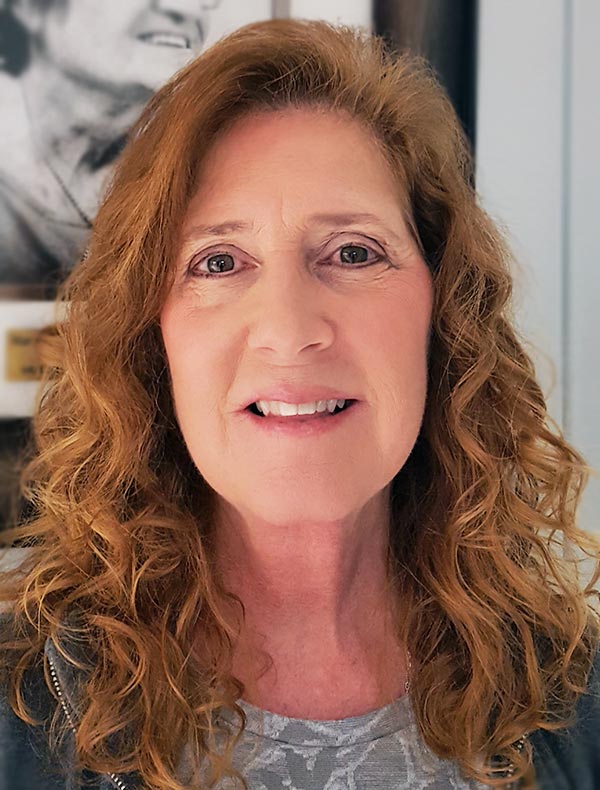 Janice Chupka MMS, PA-C/L
Director of Clinical Services
As Director of Clinical Services, Janice is responsible for the operations of the Clinic. She coordinates the patient's continuum of care and oversees that patients receive the appropriate treatment for their needs.
Many patients don't come to the Virginia B. Andes Volunteer Community Clinic until they are very ill so this can be a daunting task.
She works directly with the Pharmacist when alternative medications are needed for specific treatments. Janice also oversees the nurses, the Wellness Program, the Nurse Navigator and the training/internship of residents, student nurses, APRN's and PA's. Janice coordinates the Hepatitis C Program making sure the patients complete the appropriate protocol, as well as oversees the Breast Health Directive.
Janice came to Virginia B. Andes Volunteer Community Clinic in 2017, having recently moved from Virginia Beach, Va. She and her husband, Dr. Paul Chupka (Medical Site Director of Inpatient Services for Envision and CMO of Englewood Hospital) were looking for volunteer opportunities. She heard about the VBA Clinic and truly believed in the mission. When she was interviewed, instead of a volunteer position, she was hired as the Clinical Services Director. She was a perfect fit for the position!
Janice graduated with her Masters in Medical Science from Emory University (Atlanta, Ga) and has been a practicing Physician Assistant for over 25 years. She and her husband live in downtown Punta Gorda with their 3 lovely children, Blake (away at college) and teenage twins, Makayla and Jacob. They all lead very active lives.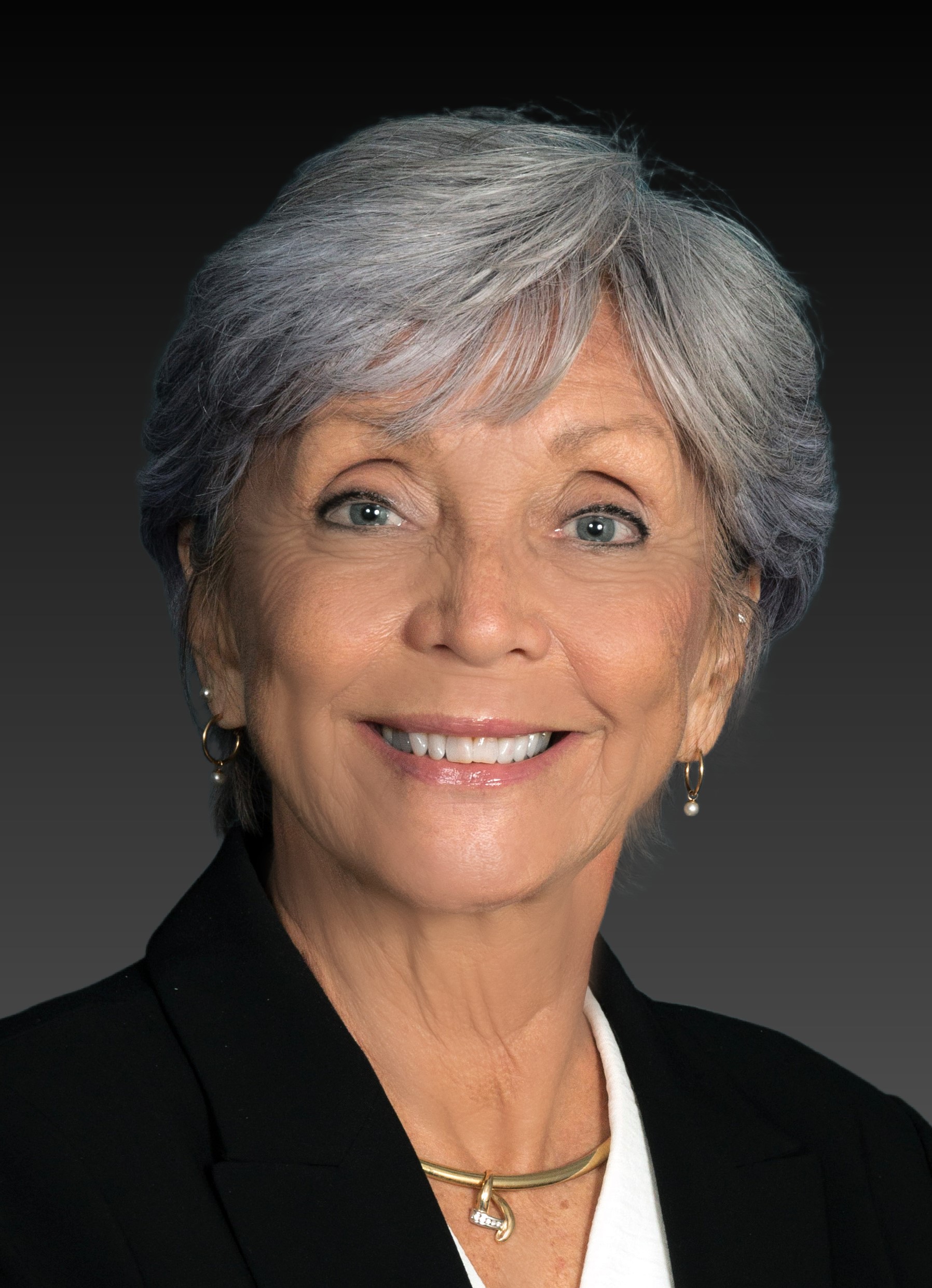 Barbara Wastart
Director of Donor Development
Barbara has joined the Virginia B. Andes Volunteer Community Clinic as the Director of Donor Development.  Her decades of experience in business development, sales, and marketing provide her the skills necessary to nourish and expand the vision of the clinic serving the residents of Charlotte County with access to quality health care.  Everything she has been involved with, from serving in the Air Force, climbing the corporate ladder as an officer for Equifax/Certegy, and CUNA Mutual Group, along with her building and operating multiple businesses on the island of Roatan, Honduras the past 15+ years position her well.
Barbara is originally from Wisconsin where her two favorite people reside, her son Nathan, and granddaughter Fiona.  Also near and dear to her is her pup Sierce which translates to "my heart".  She enjoys gardening, hiking, and is a certified Kundalini yoga instructor having earned her certification at the Niketan Parmath Ashram in Rishikesh, India.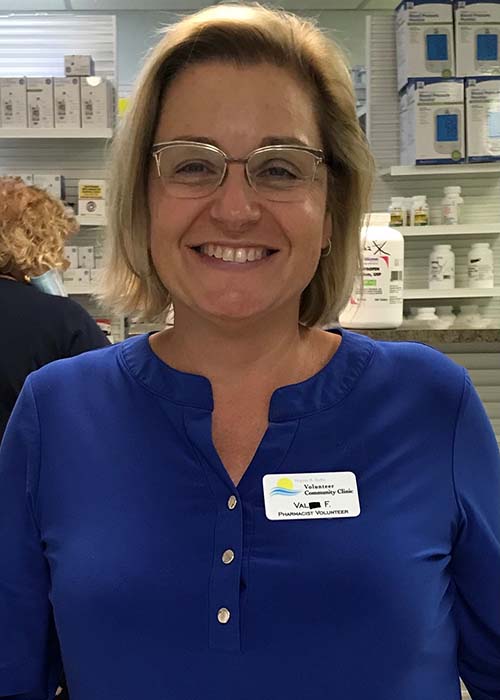 Valeria Fogel
Director of Pharmacy
Valeria Fogel obtained her Doctor of Pharmacy degree from University of Illinois at Chicago College of Pharmacy in 1996.
Upon graduation Valeria Fogel worked as a staff pharmacist in community pharmacy for 25 years. During her career Dr. Fogel provided numerous clinical services, including immunization administration and medication therapy management services.
She joined Virginia B. Andes pharmacy as a volunteer pharmacist and was very excited to receive an offer to join the team as the Director of Pharmacy. She looks forward to utilizing her new role to give back to the community that has given her so much and help those in need.
Dr. Fogel was born in St. Petersburg, Russia. Her husband is also an immigrant from the former Soviet Union, and they have two children together. In her spare time, she loves to spend time with family and friends, cook, take long walks by the beach and practice qigong.
Jaci Anderson
Jeanne Moore
Katlin Howard
Carole Giarrante
Margie Marren
Valeria Marren
Celeste Mercury
Lynne Oakley
Judith Barclay
Teresa Moses
Gary Koontz