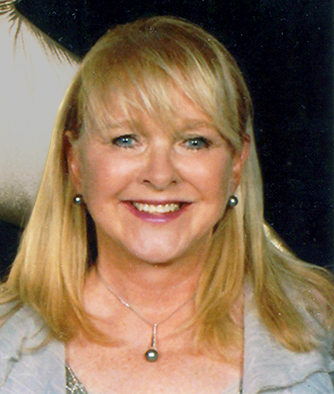 Robin Bayne, President
Robin came to Punta Gorda and Charlotte County in 2000 from Atlanta, Georgia.  She now calls Punta Gorda home.
Robin has her undergraduate degree from Hollins University in Roanoke, Virginia and a Masters in Health Administration from Georgia State University.  She is a former McKesson executive, with more than 35 years of healthcare industry experience ranging from managing company acquisitions, software product development, client services and consulting.  She decided to translate those executive skills into an entrepreneurial enterprise, founding a successful healthcare information systems technology consulting firm in 2000.  Innovative Healthcare Solutions, Inc. employed 25 – 35 consultants from all areas of the country and served over 50 healthcare clients nationwide for 17 years.  The company won numerous industry awards for excellence and was rated one of the top 100 places to work by Modern Healthcare Magazine.
She is now retired and enjoys volunteering in the Charlotte County promoting philanthropy and community service through our non-profit organizations.  She served on the Board of the Charlotte Community Foundation for nine years and continues to work with the Foundation in various capacities as needed.  Being on the Board of the Virginia B. Andes Clinic is a cause that is near and dear to her heart.  Her father was an orthopedic surgeon who gave one day a week to charitable services.  Serving on the board is her way of carrying forward his legacy of providing medical services to those in need in Charlotte County.
Robin now calls Punta Gorda home.  She enjoys cooking with friends, book clubs, traveling, biking, kayaking and golf.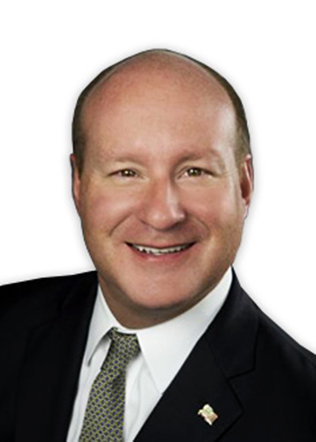 Bill Hawley, Past President
Bill is a community minded leader, who has 16 years in the Health Care field. He has been the CEO of several major Health Care systems in Virginia & Georgia.  In 2014, he was offered the opportunity to become the COO of Fawcett Hospital and move to SW Florida. Our weather and his love for outdoor activities such as fishing & riding his motorcycle made the decision to move, easy.   Bill believes in developing strong support systems with organizations that support the community. He feels VBA is an extension of what the Hospitals do & he wants to "help link Fawcett Hospital to the Clinic, for the betterment of our community"
He was the President of the Baptist Free Clinic of Galax, Virginia, & Secretary of the Board of the FQHC in MedLink, Georgia. He was a member of the Boys & Girls Club and Kiwanis, he is no stranger to working with non-profits, so VBA was a natural fit for him.
Bill graduated with a Master's Degree in both Health Services Administration & Business Administration from Xavier University in Cincinnati Ohio. His wife and two children, Will and Jacky, are enjoying the new Florida environment too.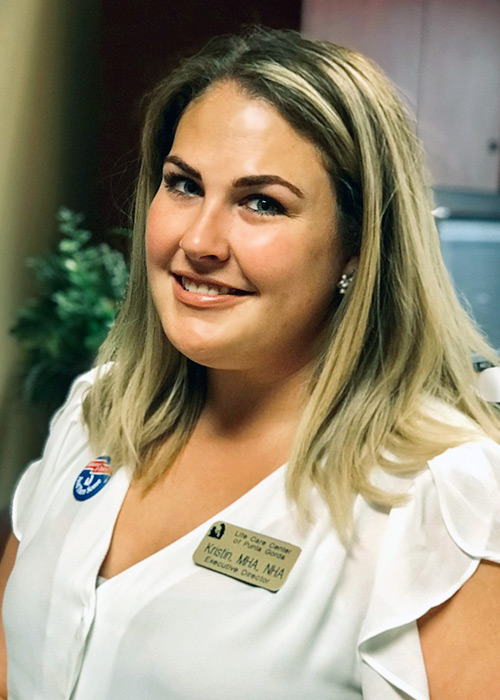 Kristin Cardona, First Vice-President
Vice President of Customer Success, Rovicare
Kristin is a Florida native who resides in Charlotte County with her husband Dan and two small children.  She has worked in healthcare for over 10 years in various roles and has a true passion for caring for others, and positively impacting the lives of people around her.
Kristin has a Bachelor's Degree in Psychology from the University of Florida and a Master's Degree in Health Services Administration from the University of Central Florida.  While pursuing these degrees Kristin had an opportunity to work and volunteer with non-profits and healthcare organizations, cementing the path for her future.  She is currently working with Edward Jones as a Financial Adviser Intern.
Kristin has a true desire to make a positive impact on our community.  She serves as a board member for the United Way of Charlotte County and chairs the community impact process.  She is a graduate of the 2019 Charlotte Leadership program and has been involved with other boards such as the American Heart Association.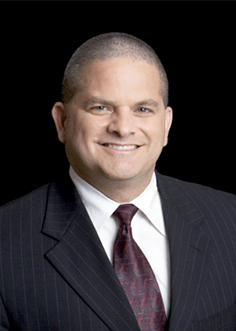 Dr. George Ruggiero, Second Vice-President
Chief Medical Officer, Fawcett Memorial Hospital, HCA
With a demonstrated history of working in the hospital and health care industry, Dr. Ruggerio is a strong healthcare services professional with an executive MBA focused in Business Administration and Management, from Northwestern University, Kellogg School of Management.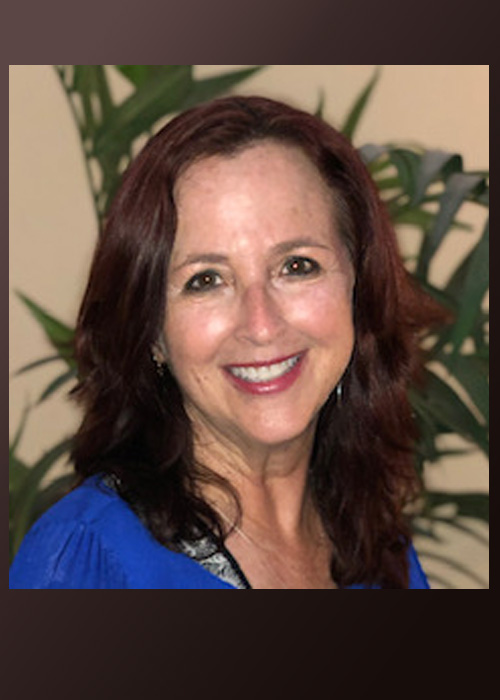 Janet Minerich, Treasurer
Janet has been a part of the Port Charlotte/Punta Gorda community for 27 years. She moved here in 1994 and fell in love with this area!  As one of those rare native Floridians, Janet grew up in Naples and has lived in Miami, Ft. Lauderdale and Sarasota.
Her prior 38-year career span included 21 years at Federated Department Stores (Burdines, Macy's) and six years as General Manager locally. She was employed by Simon Property Group for 17 years in Mall Property Management including the General Manager at Port Charlotte Town Center and Coral Square in Coral Springs.
Many also know Janet as the business co-owner of Berry Best Blueberries, a u-pick of delicious blueberries on Riverside drive, the co-owner of Jack's on Marion, a favorite downtown Punta Gorda restaurant, and King's RV & Boat Storage. As a realtor now, working with REMAX HARBOR Realty, Janet continues to use her skills and experience to help Southwest Florida home buyers and sellers.
Janet has always been passionate about her faith, family, friends. Her family lives locally; her daughter and grandchildren reside on Florida's east coast.
Giving back to the community and helping others has remained a priority as she has supported numerous local organizations throughout the years, served on the C.A.R.E. board, and participated in various 1st United Methodist Church committees. It will be an honor to serve with Janet on the VBA Board!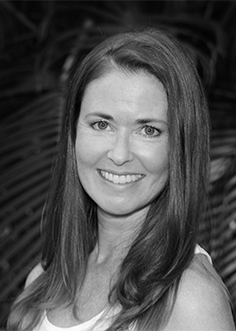 Melissa Hughes, CLU, Secretary
Financial Advisor, The Peace River Team at Morgan Stanley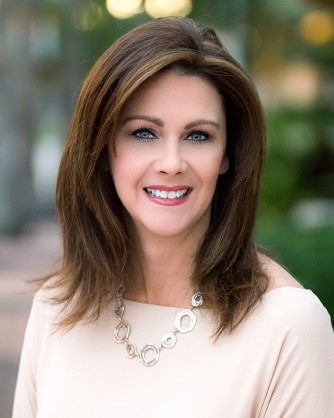 Laura Amendola, CFP, Raymond James Financial
Laura is a ninth generation local Floridian. She owns a private wealth management office of Raymond James Financial and is also the Founder of Wealthcare4Widows®, a specialty financial program integrated with Co-Active® coaching conversations.
Having graduated from The Florida State University with a BS in Finance, Laura has helped clients manage and maintain wealth for over 20 years. She is also a Certified Financial Planner™ professional (CFP®), having completed the requirements for certification in 1999. Born and raised in our local area, Laura believes in community spirit and enjoys volunteering. She has served as a board member with many non-profit organizations in Charlotte County, including the United Way and Big Brothers & Big Sisters. Currently, in addition to the Virginia B. Andes Volunteer Community Clinic, she serves on the board of the Charlotte Community Foundation and is treasurer for the Harbour Oaks Homeowner's Association.
Laura resides in Punta Gorda with her husband Jimmy, son Tyler, and lizard-chasing miniature dachshund, Lizzy. Everyday pursuits include cooking with friends, spending time with her book clubs, and getting in her 10,000 steps per day.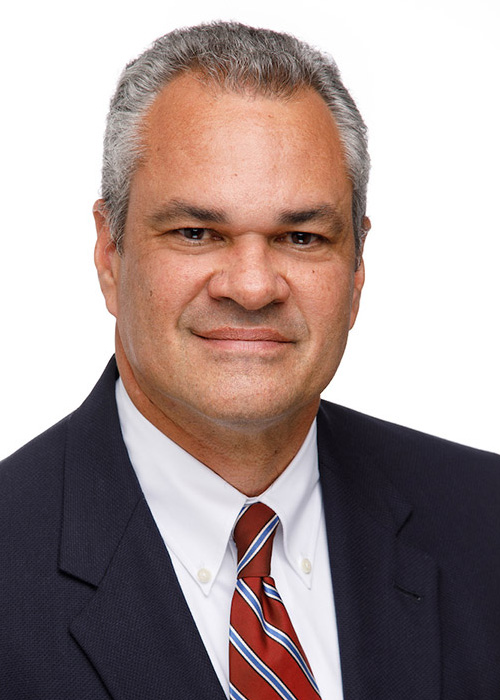 Geurt Peet
President, Millennium Physician Group
Geurt Peet is one of the founding members and president of Millennium Physician Group. The group started operations in Port Charlotte in 2008 and has expanded to more than 400 providers in 100 offices spanning 11 counties in Florida. The Group's services include primary care, specialty care, integrated hospitalists, laboratory, diagnostic imaging services, and many other patient-focused care services.
He received his M.B.A. from Nova Southeastern University in 1995, and completed his bachelor's degrees in Industrial Engineering (1984) and Computer Technology (1988) from the University of South Florida in Tampa, Florida.
He is active in community organizations including the American Heart Association, Florida Gulf Coast University and the Virginia B. Andes Clinic. Geurt resides in Punta Gorda with his wife Mayte and has three children in college.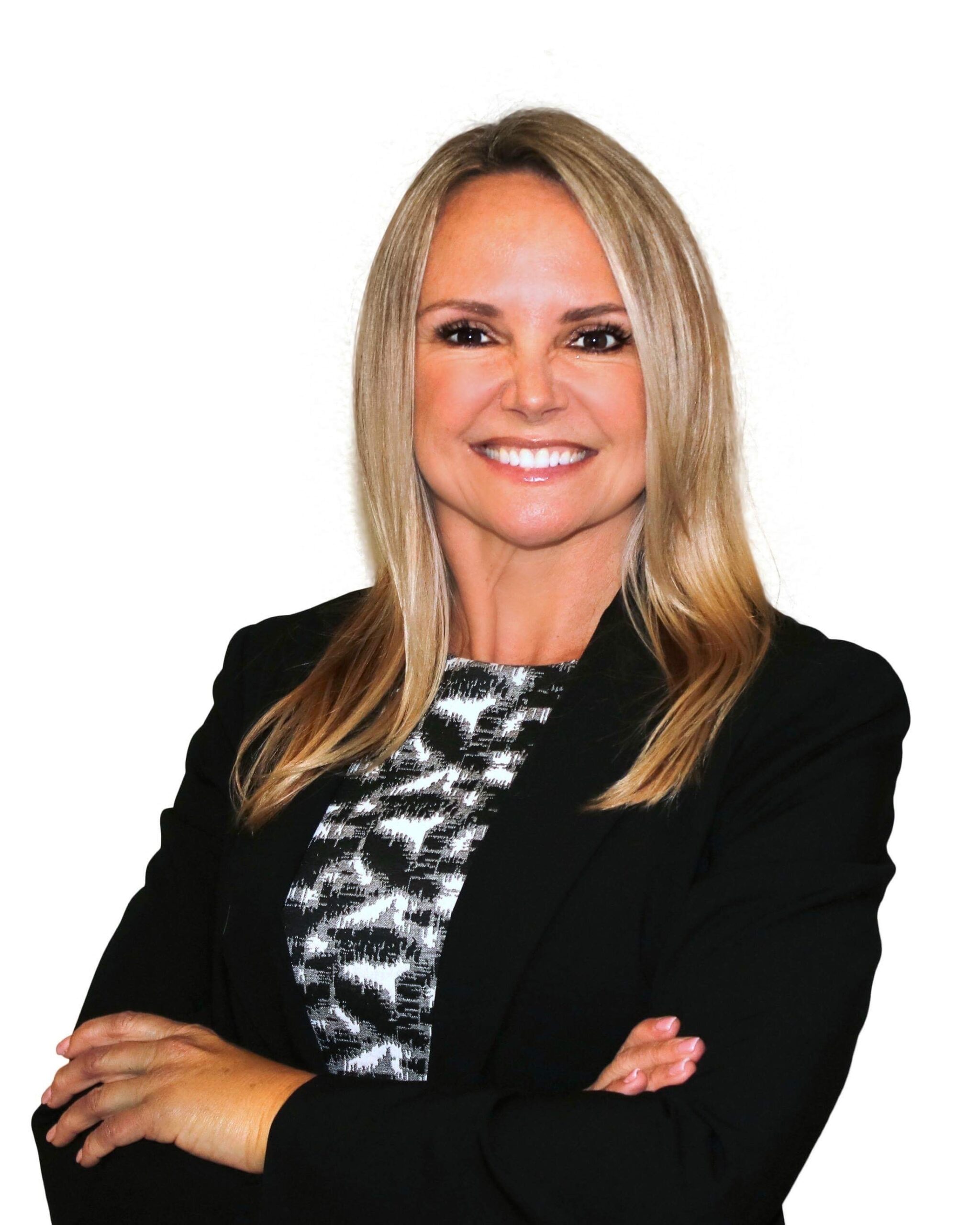 Julie Price
Senior Physician Relations Manager, GenesisCare
Julie works as a Senior Physician Relations Manager for GenesisCare, an integrated cancer care company, that brings global, quality care to local communities.  Her current role is focused on business development, yet most of her career were in medical sales of spinal implants following training as a Spine Physical Therapist at the University of Miami.
In addition, as a Board Member for Virginia B. Andes Volunteer Community Clinic, she is also on the boards for United Way of Charlotte County and the Punta Gorda History Center.  She is President of the Peace River Federated Woman's Forum and a member of the Historic Punta Gorda Civic Association.  Julie previously served on the Historic Preservation Advisory Board for the City of Punta Gorda, the Boys and Girls Club of Charlotte County Board, as well as the Florida State Pharmaceutical and Therapeutics Committee.
Julie lives in Downtown Punta Gorda with her daughter Reagan and their puppy, Rosie Belle.  They enjoy walks around the neighborhood, gathering with friends, pickleball, and just about anything sports related.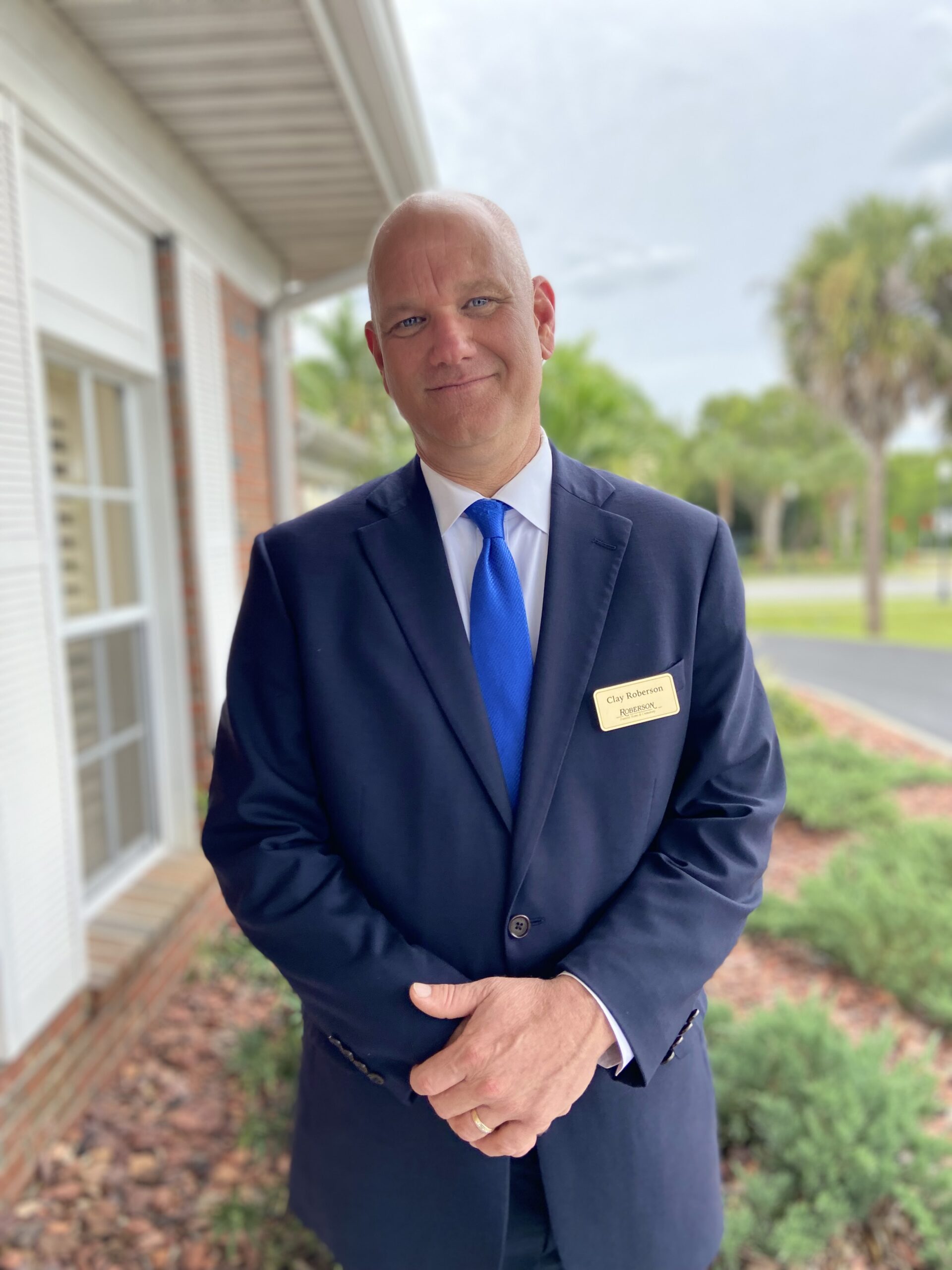 Clay Roberson
Vice President, Funeral Director
A native Floridian, Clay was born in Bradenton and graduated from Manatee High School in 1987.  In 1992, he received his A.S. Degree in Mortuary Science from Gupton-Jones College of Funeral Service, Atlanta, Georgia.  Clay decided to join the family businesses, Roberson Funeral Home and Crematory and became a licensed Funeral Director, Embalmer, and Cremation Specialist in 1993.
Clay is very involved in the community and is a member of the New Day Christian Church in Port Charlotte.  He is the Past President of both the Rotary Club of Harbor Heights-Peace River and the Florida Funeral Directors Association and a current board member of the Florida, Cemetery, Funeral, and Cremation Association and member of Selected Independent Funeral Homes.
Clay has coached, sponsored, and volunteered for youth and high school sports and arts in Charlotte County for over 31 years.  He is a member of the 2010-2011 Leadership Charlotte Class of the Charlotte County Chamber of Commerce.  In Clay's free time he enjoys boating and tennis with his family.  He also enjoys part time acting, he has worked on shows and movies such as Burn Notice, Six Feet Under, Graceland, Nat Geo the Right Stuff, ID Disappeared and many others.
He and his wife Toni, have two daughters, Hannah (Richard) Jones, and Haylana, and a son Hayden.  They also have 3 golden retrievers, Marley, Buddy, and Bailey and a bichon poodle Tinkerbell,  He enjoys time with his family and dogs and going to church.
Clay and his family remain committed to providing the highest standards of professional care and service to the community.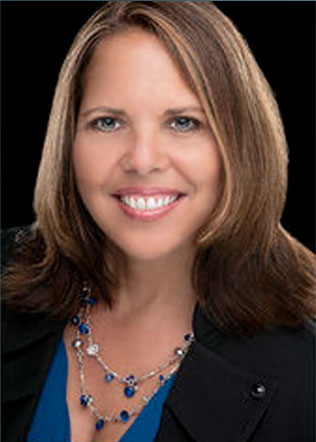 Phyllis Walker, Esq.
Attorney, McCrory Law Firm
Phyllis was born and raised in Los Angeles, California. She obtained her Bachelor's Degree from UCLA and her Law Degree from Southwestern Law School. Phyllis is an attorney with the McCrory Law Firm in Punta Gorda, and her practice emphasis is Family Law and Probate and Trust Administration. Prior to moving to Charlotte County in 2006, Phyllis practiced primarily Family Law in Los Angeles for a small boutique family law firm and also spent three years in Moscow, Russia, where she worked as in-house counsel for Ernst & Young (CIS) Ltd.
Phyllis became a board member with Virginia B. Andes Volunteer Community Clinic in 2016 and is honored to be a part of an organization that is so vital to this community.
Phyllis is a member of the Charlotte County Bar Association, past Present and past Board Member of Lifelong Learning Institute and is an alumnus of Leadership Charlotte, class of 2014.
Phyllis enjoys traveling the world, home design and all that Southwest Florida has to offer.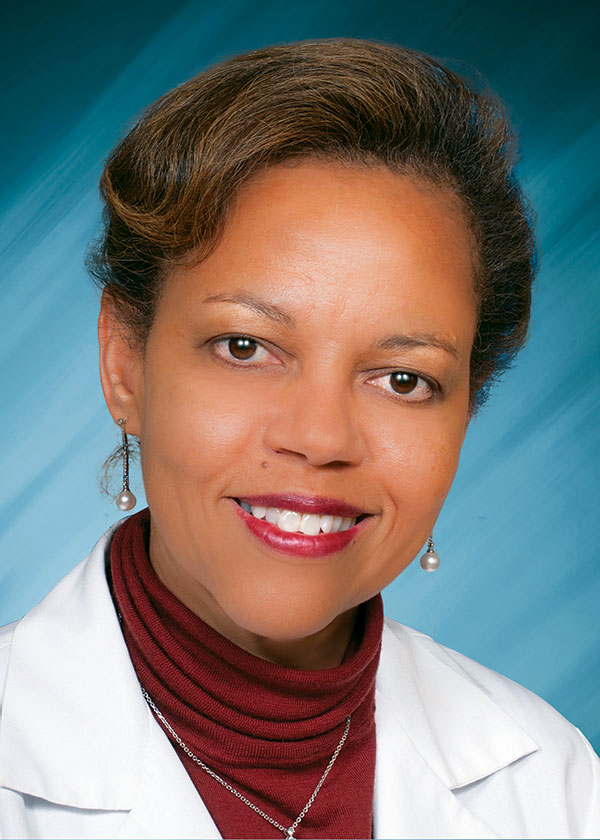 Vance M. Wright-Browne, MD
Florida Cancer Specialists
Ex-Officio Board Member
Dr. Vance Wright-Browne joined the VBA Family because she felt she "could contribute to the understanding of the pathway to patient care which would enhance the organization's effective utilization of their recourses."
A native of Kingston, Jamaica, she completed her medical training at University of the West Indies. Dr. Wright-Browne completed her residency at University of Connecticut, and her Hematology/Oncology Fellowship at Baylor College of Medicine and University of Texas, M.D. Anderson Cancer Center.
She is a Board Certified Internist, Hematologist and Oncologist. She was the first member of what is now the Port Charlotte Group of Florida Cancer Specialists.
Dr. Wright-Browne and her husband, Edward, moved to Port Charlotte in 1996. They have 3 daughters. She enjoys growing orchids, running, music and preservating the Natural Environment.
She brings a wealth of knowledge to the VBA Board of Directors.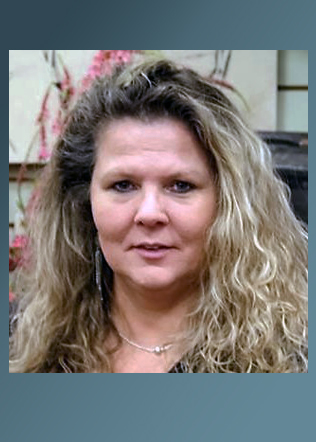 Donna Cardenas
Co-owner, Port Charlotte Florist
Ex-Officio Board Member
Donna has been a resident of Charlotte County since 1979, moving here as a teenager and graduating from Charlotte High. She attended the University of Florida and graduated in 1987 with a Bachelor's degree in Liberal Arts and Science, (majored in psychology). After Graduation, Donna moved back to Port Charlotte and worked for her father at Port Charlotte Florist.  After being involved with the florist shop for 22 years, she and her brother, Dennis, purchased the florist shop from their parents and have owned it for the past 9 years.
She & her husband, Steve, have 5 children and 4 grandchildren. Their oldest son is in Seminary in St. Petersburg, the other two sons are in college, and the youngest son is attending the firefighter academy in Englewood. Their daughter lives in Georgia with her 3 children.  
Donna has been involved with many organizations in the community, she worked with the March of Dimes Chef's Auction and eventually became their chairperson for that event. For 12 years Donna has served as President, Vice President, Secretary and Treasurer of the Southwest Florida Florists Association. She has served and chaired the committee for the Homeless Coalition's Mistletoe Ball, and worked with Kiwanis for the "Night for Kids". Donna said she also enjoyed her past 15 years working with the Fred Lang Association on their Summer Ball.
Donna works regularly with local businesses and vendors for weddings and events.  Having lived here for so long she says, "I have been fortunate enough to meet so many amazing people to partner with not just for business but also for organizations and groups that do so much for our community."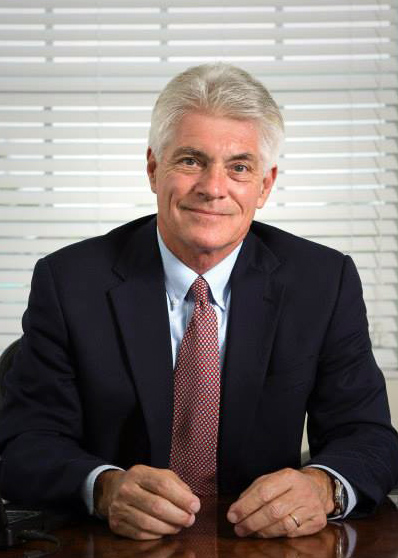 Michael J. Grant
Owner of Ambitrans
Ex-Officio Board Member
State Representative Michael Grant is a native of Quincy, Massachusetts. He is a graduate of the University of Massachusetts, Amherst, with a degree in Political Science and a Master's in Business Administration from Suffolk University, Boston, Massachusetts.
In 1988 Michael and his wife, Lorraine, moved to Charlotte County and purchased a small wheelchair transportation company. That company, Ambitrans, has grown and currently employs over 200 people. Ambitrans has offices in Sarasota, Lee, Collier and Charlotte counties where it operates Advanced Life Support and Critical Care Ambulances.
In 1998 Mike was appointed by Governor Jeb Bush to fill a vacancy on the Charlotte County Airport Board. In 2004 he was elected to the Florida House of Representatives where he served for four years. In 2016, he was re-elected and currently represents the 71st District.
Mike and his wife of thirty-nine years, Lorraine, have three grown children: Vanessa Oliver, Nick and Chris Grant, and two grandchildren, Catherine and James Oliver. Mike and Lorraine are thrilled that their three children have chosen to return to Charlotte County to live and work.
Dr. Klein resigns, click here for announcement.