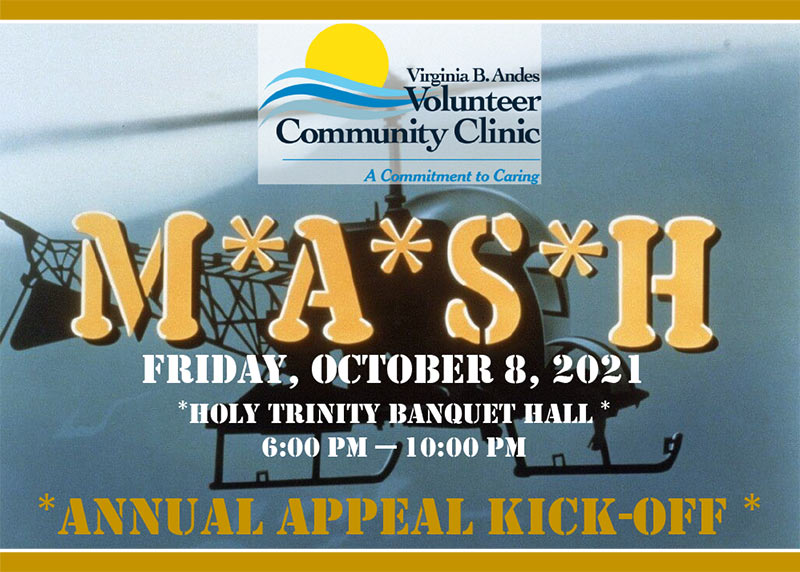 Virginia B. Andes Volunteer Community Clinic Presents 2021 M*A*S*H *ANNUAL APPEAL KICK-OFF*at 6:00 - 10:00 PMFriday, October 8, 2021 Get Tickets Here & Now - $75 per personRSVP by September 30, 2021 YOU SHALL REPORT TOHoly Trinity Banquet Hall 24411 Rampart Blvd, Port Charlotte, FL 33980 Games...
read more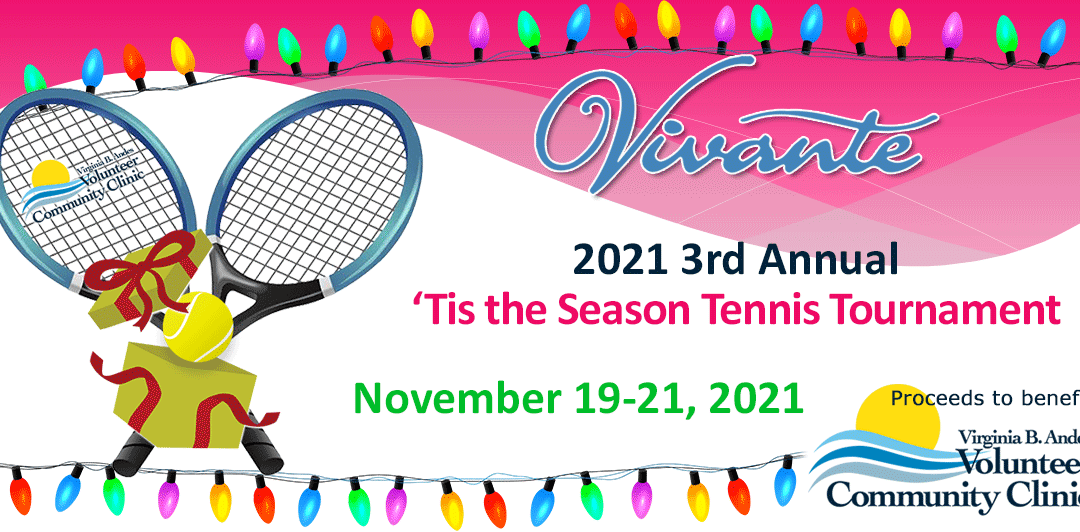 Benefiting Virginia B. Andes Volunteer Community Clinic, this fun weekend will be held this year on Friday to Sunday, November 19th – 21st, 2021, at the Vivante Tennis Center, Punta Gorda FL. The 3rd Annual Tournament will consist of 2-weekend-days of play for different levels of tennis players. The tournament is kicked off on Friday night with a Sponsor/Player Party.
Would you or your business like to sponsor this event? Read more.
read more